Emphasizing R&D is Key to Chang Loon's Global Success
2012/01/10
Newly-developed tools are offered to users on trial basis to enable fine-tuning

Chang Loon Industrial Co., Ltd. is living proof that Taiwanese hand tool makers can be successful globally by making the most of their considerable R&D capacity, a strategy it has adopted to build a solid reputation as a world-class supplier of wrenches and ratchet wrenches, which are popular in Europe, Southeast Asia, Latin America, Canada, and the U.S.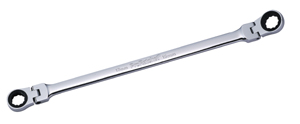 Founded in 1978 in the central Taiwan county of Changhwa, the company is one of the most seasoned OEMs (original equipment manufacturers) of hand tools meeting GS standards on the island, supplying two major product lines, namely ratchet wrenches and bolt cutters.

Each hand tool made by Chang Loon boasts higher torque rating and stronger structure than competitive models that meet international standards as ANSI and DIN, achieved by efficient production along with its insistence on sourcing quality-dependable steel from Taiwanese steelmakers.

Emphasizing quality control also helps enhance Chang Loon's overall quality. The company employs advanced in-house testing instruments such as precision projectors and tension testers, and carries out spot checks and pre-delivery inspections, making sure to deliver tools that work better and last longer than others in the market.

Devotion to R&D

Devoting itself to R&D is the key behind Chang Loon's success, which has helped the company to weather intense rivalry from mainland Chinese hand tool makers and the global downturn over the past years.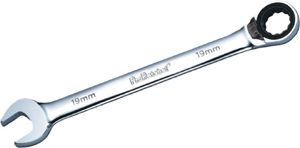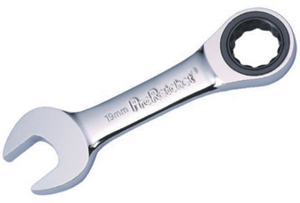 Each of Chang Loon's managers and supervisors is required to be on the R&D team, taking part in every R&D decision to ensure the R&D process is properly carried out in line with up-to-date information and market trends.

Also, one of the features of its successful R&D process is to offer newly-developed hand tools to users on a trial basis. Based on users' feedback, the company fine-tunes the rough edges until a tool is ready for launch. Though costly, the process allows the company to literally perfect a tool for real-world conditions.

In fact, Chang Loon has hammered out a so-called standard operating procedure for R&D, also adopting 3-dimensional design for new products and inviting clients to join the drafting of blueprints. Adopting such interactive R&D allows Chang Loon to sharpen competitive edge in developing a variety of new products with differing functionality as quickly as possible.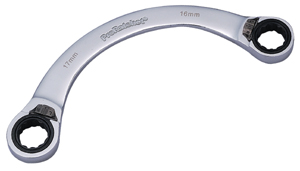 High-profile Ratchet Wrenches

Among Chang Loon's high-profile products are its ratchet wrench series, which are made of hot drop-forged, annealed chrome vanadium steel for prolonged life and good looks. But the standard-setting feature of the tool is the precise, practical 72-teeth ratchet mechanism. The relatively higher number of ratchets enables micro-turning of the wrench, with each click turning precisely five degrees, allowing users to work in tight spaces under the hood, between pipes and wall etc., while the improved 72-teeth ratchet also saves manual labor.

Clearly Chang Loon is capable of precision manufacturing to turn out a 72-teeth ratchet wrench.

Added-Value

To enhance overall added-value, Chang Loon takes into account savvy packaging, which is designed to capture attention in retailers and be retail-friendly. Besides having eye-catching appeal, packages are made to be ready-to-display, enabling wholesalers and other buyers to easily set up products for retail upon receipt of goods.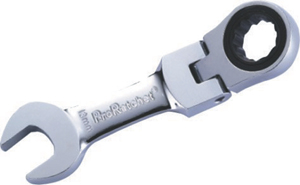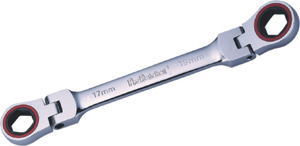 In addition, the company builds features into its hand tools to be different from counterparts. For instance, Chang Loon makes the heads of all its ratchet wrenches thinner than those of competing models, as well as lighter, making them readily recognizable. Another patented, distinctive and practical design on its ratchet wrenches is the colored ring on the head that clearly shows the wrench size in Imperial or metric units.